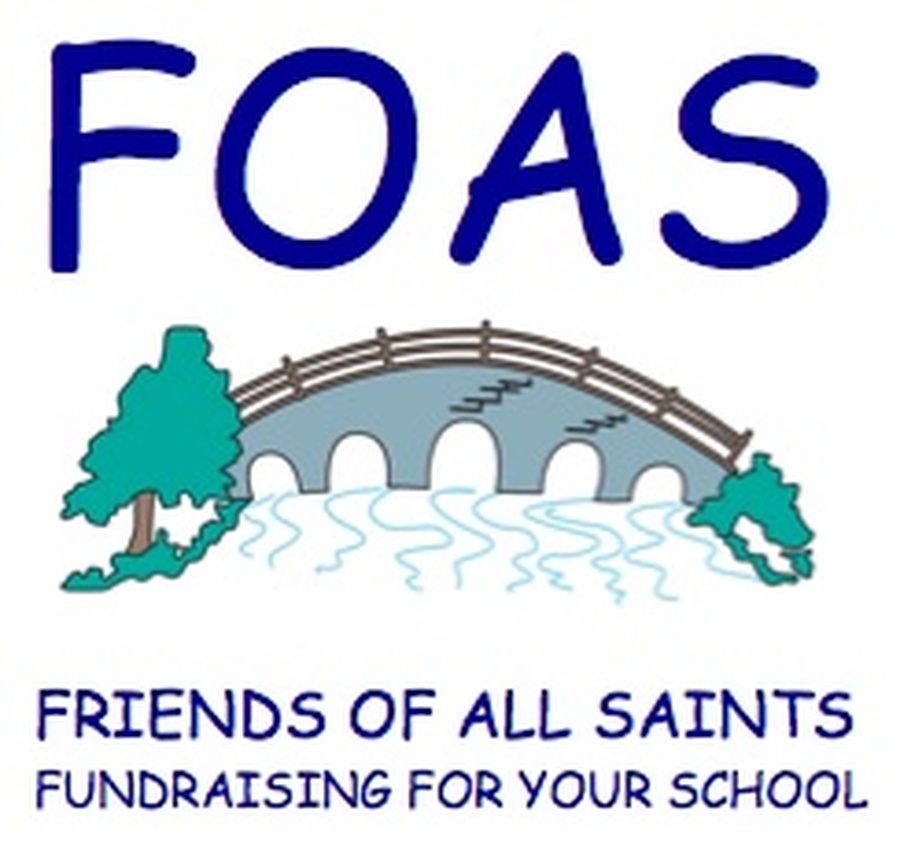 Please click here for list of FOAS officers at school
Welcome back to school everyone and a very big welcome to all our new families who will be starting in Reception.
The FOAS Team have got lots of exciting events and fundraising activities planned for the coming year, so please check here or our Facebook page (Friends of All Saints – Tilford) for updates, as well as the regular newsletters and emails.
Coffee and cake (or wine if it's an evening meet!) are always high on the list of priorities when we do get together and everyone is always welcome to come along to any of our informal catch up meetings.
If you are interested to find out more about what we do or would like to join the team, please just drop us a message at foas@allsaints-tilford.surrey.sch.uk.
FOAS
DATES FOR YOUR DIARY:
Click here to download the 2019/20 Event Calendar.
DOWNLOAD BOOKBAG FORMS:
N/A
RECENT FUNDRAISING:
We are pleased to report roughly £6,000 has been raised so far during the 2016/17 Autumn and Spring Terms.
Funds have been raised through a series of fun events for pupils and families including a sponsored bounce, quiz night, Christmas fair, film clubs and bake sales.
Additional funds have also been raised through ticket sales for firework events and a guy competition, bags to school textile donations, mufti days and even a garage sale by a generous family.
A simple and cost free way to support FOAS is via Easy Fundraising. Please sign up using the link below and raise valuable funds when shopping on line.

Thank you for your support!
FOAS MEETINGS:
Our informal meetings are normally held after school drop off or as social drinks over an evening. Everyone is welcome.
Our meetings are used to plan future events, evaluate previous successes and brainstorm new ideas.
Our next meeting is scheduled for:
tbc
Minutes of the Last Meeting:
CONTACT US:
You can contact FOAS directly foas@allsaints-tilford.surrey.sch.uk